Meet your makers
 Wij hebben onze eigen haakcommunity opgericht: een fysieke én virtuele plek waarbij vrouwen uit alle lagen van de maatschappij samenkomen. Dit kan via de wekelijks door ons georganiseerde haakclubs, maar ook via toegang tot onze Whatsapp- en Facebook groepen. Op deze manier geven wij vrouwen niet alleen een doel aan hun hobby, maar bieden we ze ook een plek waar zij deze hobby met anderen kunnen delen.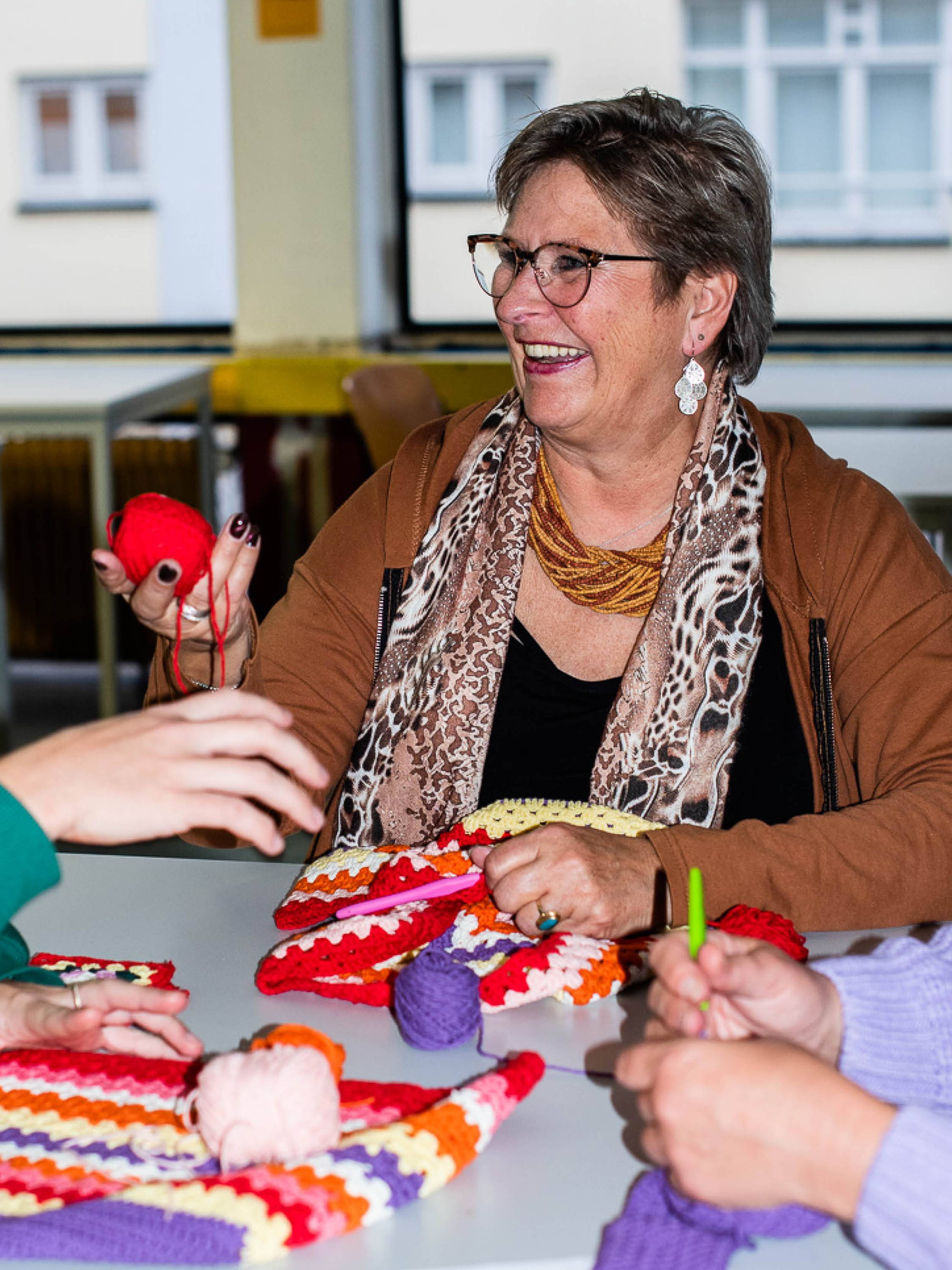 Jolanda
Jolanda, Jo, woont in de Zaanstreek. Jolanda Jo zit vol met ideeën en komt altijd met een creatieve oplossing. Jolanda houdt van gezelligheid, als je goed kijkt, herken je dat ook aan haar haakwerk, de stokjes van Jolanda Jo worden in één steek knus met zijn drietjes bij elkaar gehaakt. Jolanda Jo heeft alledrie de tassen onder handen gehad maar is nu haakster van de MAYO's.
Naïma
Naïma komt altijd naar het haakcafé, we zijn onder de indruk van wat Naima met de dunste haaknaald creëert . De Muus die Naïma haakte terwijl ze vrolijk babbelend met ons aan de grote tafel zat was fijntjes en paste perfect. Naïma haakt soms ook zomaar bloemetjes en die maakt ze vast aan een klein tasje.Naïma is de haakster van de MUUS.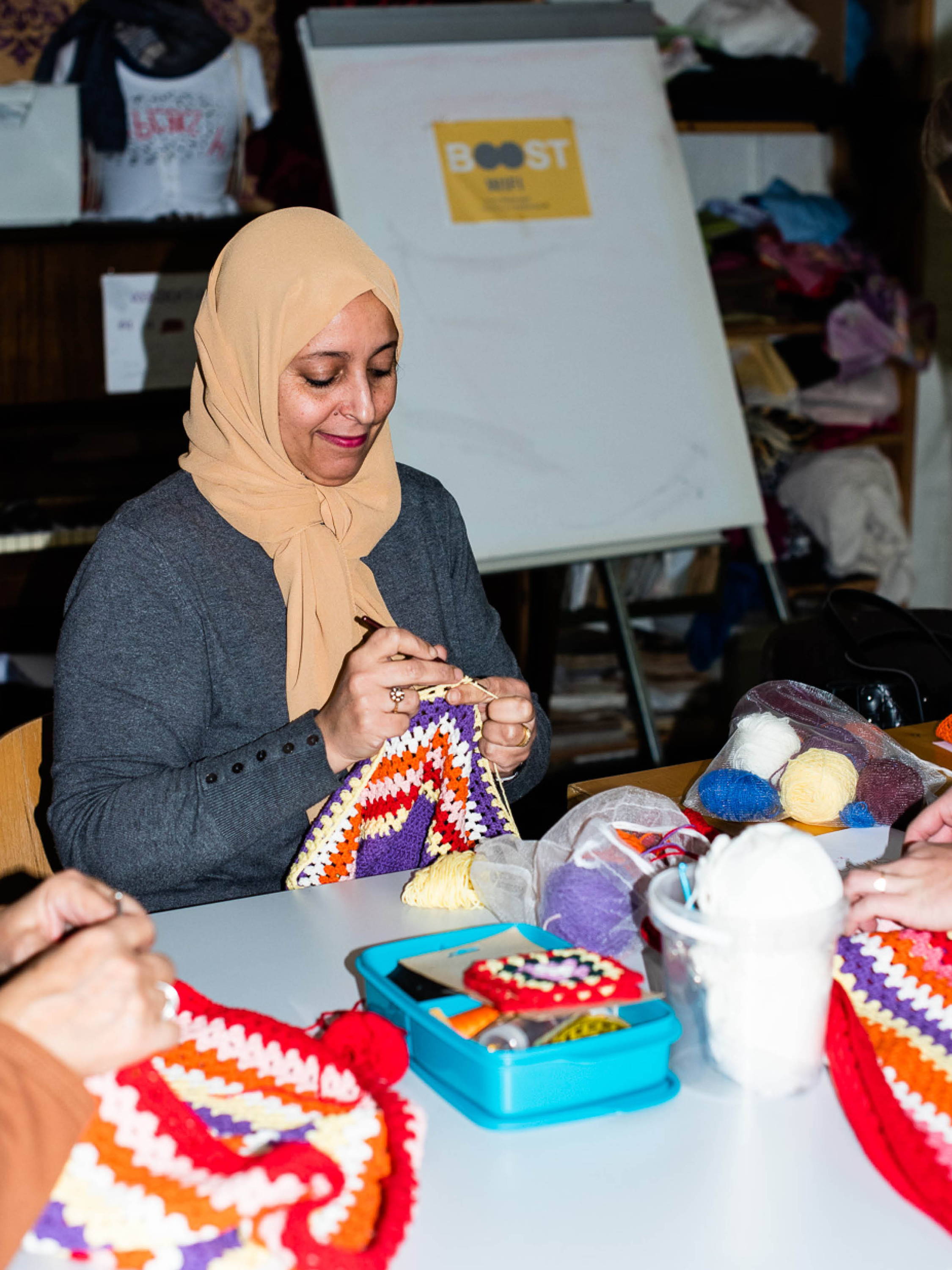 Anja
Toen Anja hoorde van MARIE hing ze dezelfde middag nog aan de telefoon. Haken is Anja's middle name. Bij haar thuis hangen aan de muur prachtig gehaakte kunstwerken, op de bank ligt een comfortabel plaid in een hele mooie haaksteek en met kerst staan er gehaakte kerstboompjes in de vensterbank. Anja haakt MIEP.
Join the crochet club!
Do you know how to crochet and would you like to join our community? Or do you have another question? Then leave your contact details below and we'll get in touch with you shortly.