Onze missie
Wij willen dat iedereen kan bijdragen aan een betere wereld door een product te kopen wat ze mooi vinden. Een product dat niet alleen de koper, maar ook de maker en oke - misschien een beetje hoogdravend - onze aarde blij maakt.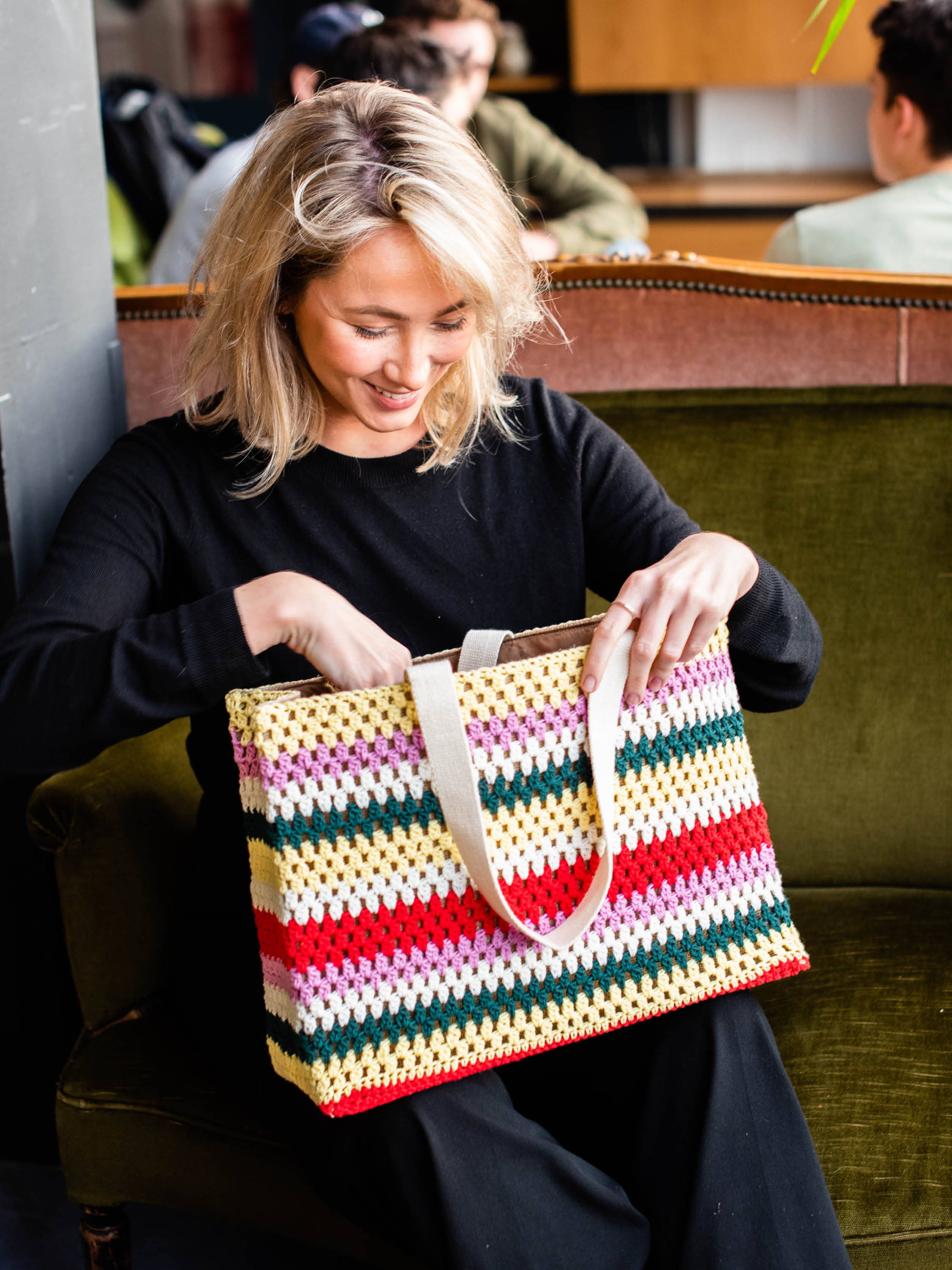 Een fysieke en virtuele plek waarbij wij vrouwen uit alle lagen van de maatschappij samenbrengen door middel van hun hobby: haken. Door deze vrouwen met elkaar in contact te brengen, geven we ze niet een doel aan hobby, maar creëren we ook een plek waar ze deze hobby met anderen kunnen delen. Haken verbindt. 


Gemaakt van duurzame materialen.
Onze basistas is van jute. Voor de productie van jute wordt nauwelijks kunstmest of pesticiden gebruikt. Jute is CO2 neutraal en biologisch afbreekbaar. Jute wordt in vier tot zes maanden geteeld en heeft een hoge opbrengst. Door het gebruik van jute wordt ontbossing (grotendeels) tegengegaan.
Het garen wat wij gebruiken wordt in Turkije geproduceerd en is OEKO-tex gecertificeerd. De stof die wij momenteel gebruiken voor de voering is een restpartij taftzijde. Om verspilling tegen te gaan houden we onze ogen juist open voor restpartijen (duurzame) stoffen. 
Join the crochet club!
Do you know how to crochet and would you like to join our community? Or do you have another question? Then leave your contact details below and we'll get in touch with you shortly.